From yurination, I found out about this cute girl knight action rpg in kickstarter.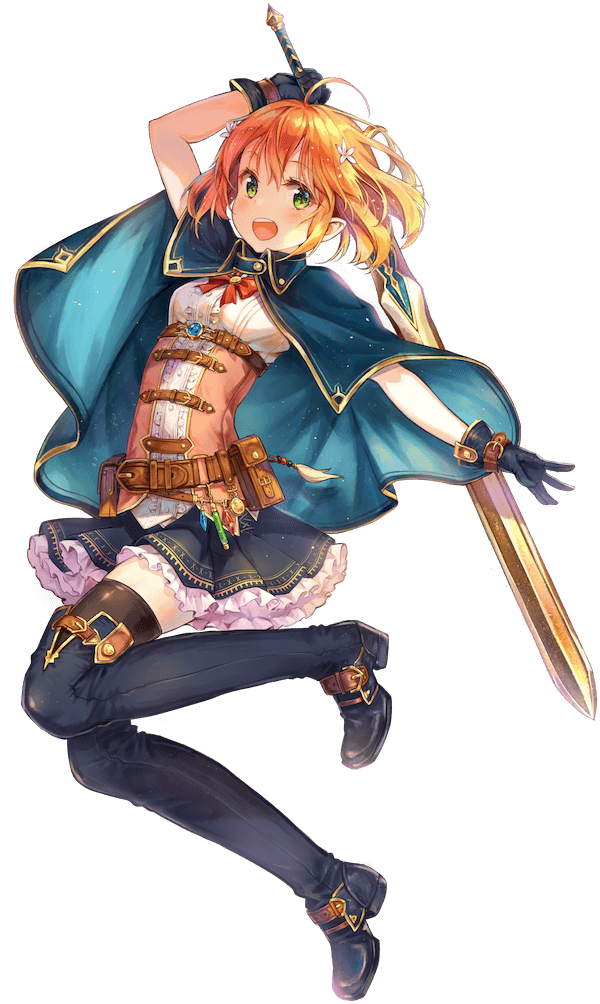 Description:

Inspired by classic action JRPGs, Destiny Chronicles is an action role-playing game about a squire named Celeste who begins a journey to prove herself worthy of becoming a true knight. Her quest takes her far from her home, across the continent in pursuit of a thief whose actions stem from a sinister plot.

Its character-driven plot focuses on the interactions between Celeste and her companions as they hunt down the thief. Our goal is to make the game lighthearted and humorous, yet still tell a compelling story.

Destiny Chronicles features an exciting and fast-paced action combat system, and Celeste's fighting style can be customized to suit your playstyle with a talent tree and upgrade system.
Despite being cutesy design and seemly simplistic real time slash and hack, it has some depth by having  skill trees, enchanting equipment and crafting.
This reminds me of Atelier, my latest anime RPG game I played.
Cute girl, RPG (fav genre after visual novel), yuri shipping potential, perfect.
Links for futher info:
Kickstarter if you want to support it. Just $20 ($17 if early bird)