Hello cute guys and girls! I am back for more Weekly RinScribble! Yay! For anyone new to this, it is a series of me rambling sharing about a week of my life since I got the job.
and well, when I'm off days it will be about me spreading Morikubo Nono in the world(twitter/facebook), watching youtube or anime, and gaming.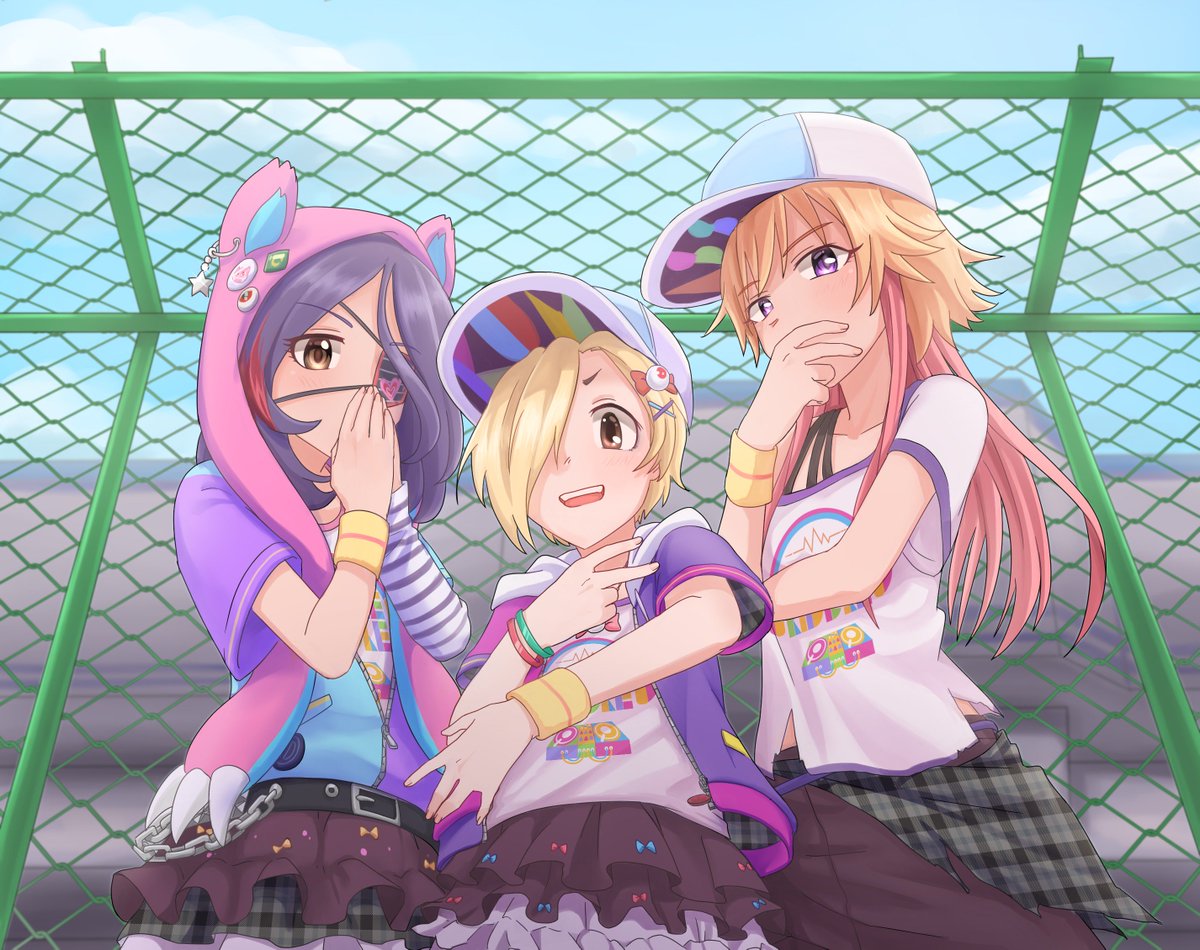 ---
Wednesday 5 July 2017- Friday 14 July 2017
Since I can't remember most of the things, I'll summarize some parts of it.
Photobucket fucked up my photos. It's like the whole 80% blog posts of mine right now filled with "Please update your account to enable 3rd party hosting" pic.
I got started on other visual novels I got in my SteamList. Like SepiaTears, Japanese School Life. Also starting Dishonored 2 as Emily. Trying out High Chaos gameplay, although I really hate high chaos.
I also tried to get back refund for a certain failed transaction from Lazada. I won't be buying online there for a while.
I realized that there a large number of swimsuits fan arts, especially im@s sailor swimwear version. Also Tanabata. And kimono for summer festival arts.
New Game! S2!
Btw Iijima Yun always been the most forgettable cast of the series. literally she said if she should not be here…
AAAAAAAAAAAAAAAAAAAAAAAAAAAAAAAAAAAAAA~
*cough* let's stop spamming. anyway…
AHO girls is interesting.
Btw, what's with that NTR anime? is it yuri or not? bisexual? does being yuri make it okay to cheat on your own female friend?
Talking about fk up anime, dun watch Skirt no naka wa kedamono.
I MEAN IT. DON"T EVEN GOOGLE IT.
Also, incoming Kud's anime (Little Busters!).
And… well, I don't really play that well, but new champion Kayn is coming to League of Legends. That going thru wall mechanics gonna break the game.
Dragonia on Steam for legal hentai on steam. Yup. I don't buy it though.
Then while going around Youtube, I found out about that 3D rich mode music video in im@s game. got new song from LMBG to listen to in loops while playing LoL. Seriously they are so cute and amazing ❤ ❤
Saturday 15 July 2017
Watched Fate/Apocypha. I actually forgot about this incoming series. Maybe coz it was from Light novel instead of Visual Novels.
Sunday 16 July 2017
I found out I need to pay bills again for last month. Huh. so the one I paid was just for previous months. -sigh- Sometimes I feel like I don't have savings, coz they all gone just for paying loans and bills and buying foods.
I wonder if I should put a donation drive like that fund me website or something. I dunno how to draw or write fanfiction. or making anything. Then, maybe as return, you ask me to look for any cute pics. That's what i am good at.
Also I found out incoming Season 2 of cinderella girls gekijou series.
Monday 11 July 2017
I read a bit more on U149, the loli of im@s manga series. looks like they gonna sell the Volume 1 with CDs too.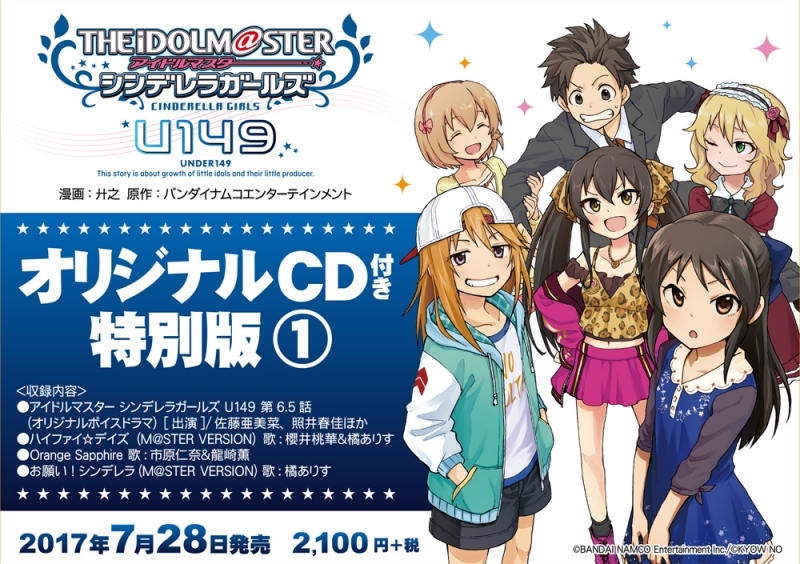 I was just simply watching over cuteness and spamming in my facebook profile when I realized that Tenshi no 3P! was airing today. I literally stealing screenshots from twitter and gifs from tumblrs. interesting though that eng subber were working and finished translating in just few hours after airing…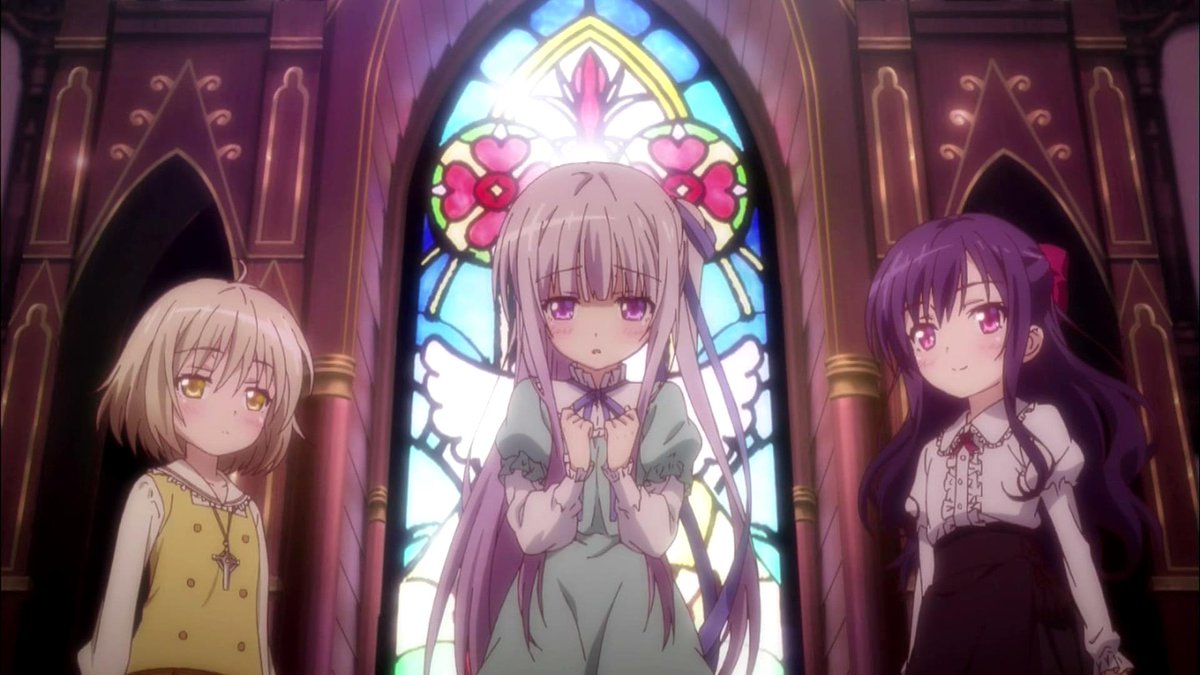 Btw their ending song is amazing.
---
Huh? For some reason I could recall better than usual events of my life. Oh well.
Cy@ cuties next time 🙂