Synopsis
Kyou Nukui is a first year high school student hikikomori. His hobby is making Vocaloid songs and uploading them online. One day, he receives a message from a fan asking if they could meet up with him. At the meeting place, three elementary school girls were waiting for him. The three of them want to form a band and ask for Kyou's help.
(https://myanimelist.net/anime/34177/Tenshi_no_3P)
Scheduled airing on Jul 10, 2017
Genres: Music, Slice of Life, School
If Ro-Kyu-Bu! is loli moe anime about basketball, this is about making bands.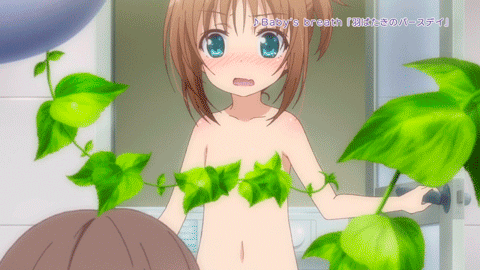 I am not sure how this gonna work out. Maybe some will come for cuteness, and occasional perverted scene of loli. If it's about making band, we just had Bang_Dream! anime series. There's also quite a lot of moe anime recently, it has to compete with "wider range" of other anime such as Hinako Note. (being loli when chibi, being sexy when lewd, or oppai lol)