Hello cute guys and girls! I am back for more Weekly RinScribble! Yay! For anyone new to this, it is a series of me rambling sharing about a week of my life since I got the job.
I feel like I have gained weight with all free foods but no works. 😦
_________________
Monday
I went to a hotel for our course. There was a Christmas tree in the middle of the lobby.
The teacher is actually pretty good, very experienced person. He is one of the only two certified trainer of that course in the state. We the newbies we kinda 'bullied' as most of our classmates are having about plus minus 10 years. Heh. 85% to pass or we fail though. I don't feel I am gonna pass though. But we have free lunch. Like, the literal hotel buffet lunch. I tasted almost every food, and note the very important sweet sweet cakes. ❤
My uncle asked me if I wanted to cut my hair. "Sure." And then, we found that the shop is closed on Monday. lol But at least I got new shirt, coz I saw a sale of it. Yay
When I was watching the cartoon channel I saw this. Dakimakura
In Malaysia, the pillow was full white, an attempt to censor it for younger audience.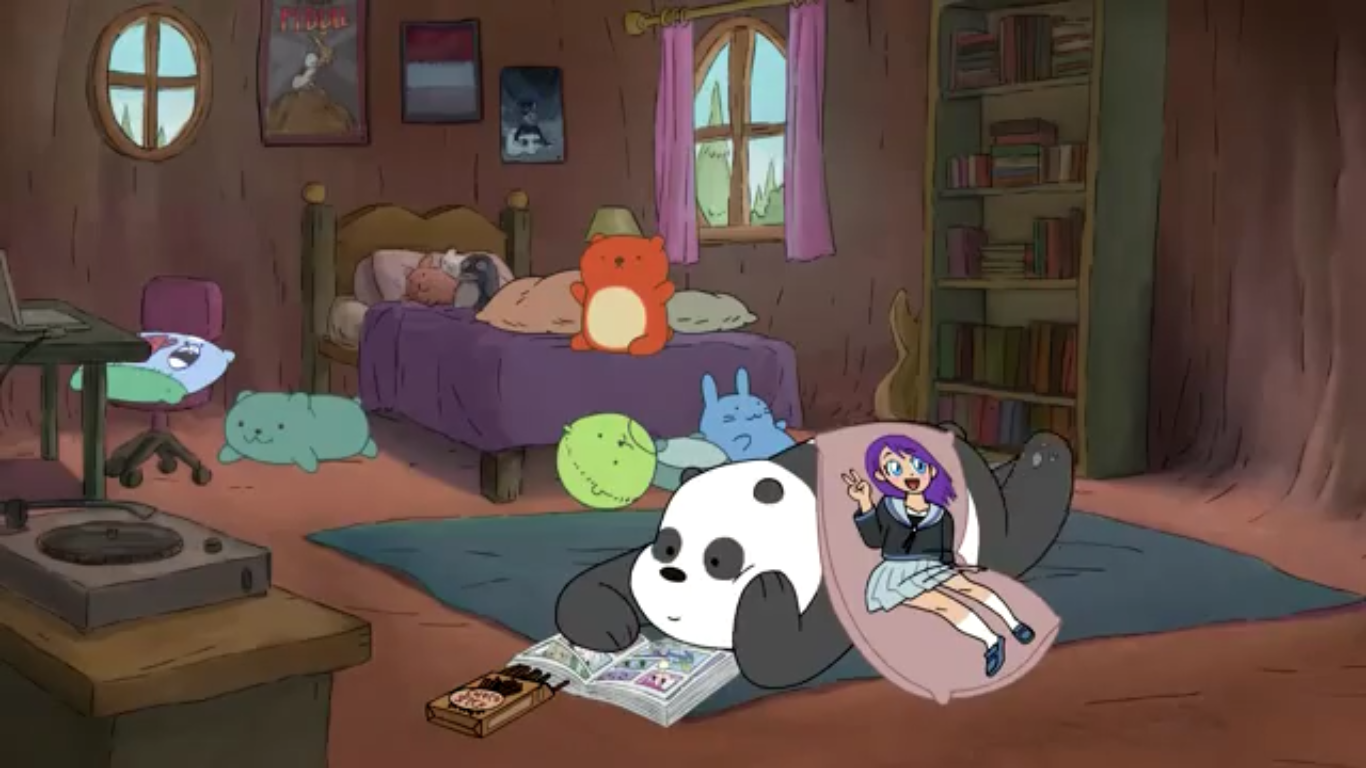 That night, I wrote some notes on what we have learned.  I feel like I have to try. Even when others said it is easy, I still wanna work hard for it.
Tuesday:
The 3 days course continued. We have our first two tests today.
And everyone is "discussing". lol. I wasn't too worried coz I have studied it last night. I don't.. um.. "discuss" with others. yet. The teacher was very informative, but sometimes stray out of our study scope… like about his durian. We kinda stressed out. the other class was so easy they came out of class early. o.o Things that we learn have I learn before, but it seem we were using old format. So I have to re-learn the system. And it seems harder because teacher expect us to know some things, that only experienced people could.
I still ate too much in lunch again today. Desire controlled me. Yup. ;P
And then, we went for ais kacang or shaved ice with corn. Halo halo the pinoy called it.
After the cold snack just after rain and full aircond-room whole day (while hoping I do not get sick), I went for a new haircut. I honestly never tried any other hair cut. And when I do, my friends all teased me about it. I don't really take care of my appearance like fashion, hair styles and stuff like that.
I tried to study that night. I tried. I think I was stressed, as I was tempted by cuteness in facebook. 😛
Wednesday:
And here we are… the final 3 tests. They were surprised with my new hair cut. Meh. I gave in to peer pressure and.. um "discuss" with others about the test. lol. But I still refuse to use the reference book. This course is important for my future I think. I stil feel should really pass it with my own power.
After that test, I heard one of our form required to finish our staff process thingy has arrived. But since we are in the class, we cant get it yet.
That night, I fall asleep early, which made me woke up in the middle of the night, and then I spammed some cuteness in Facebook 😛 Then I played with Sylvie a bit. I bought the game coz it is half price, just bout RM 49.

Thursday:
Going back to the office routine. Friends almost forgot about giving me a ride. lol.
Though, the person in charge for the form went for vacation. -sigh- I really wanted to finish this. Some others has already gotten their staff ID.
Which came to our surprised when they also got their payment for the month, not us. One of us that just got back from offshore were walking angrily to HR department trying to get explanation about it. It looks like we won't get our salary yet because we don't have the staff ID.
In my heart, I say, "Dear headquarter, stop having vacations and actually do your dam work."I can hold on to my current state of cash, but others may have some trouble. And it is almost Christmas too. I dont mind about me have late payment, but others need it. and the guy that went offshore deserved having his payment. He was supposed to be there for one week, but stuck 3 weeks. and he got nothing when he returned home? Should not treat kind person but also best student of our batch like that.
Others like us that do nothing, may doesn't deserved payment yet, but not him. Then again, they have in their contract and promised not by one, but every one in the company that we will have our payment for the month coz the employment date has already started. Meh.. I'll just email the headquarters and see if she still not back from vacation.
While I was thinking about our no payment, I found out a Christmas event next day. If we want, we can join the exchange gifts. I took 45 minutes in the shop thinking about what I should get.
While I am at it, I found https://wn.nr/9bKU5g . It seems to be a giveaway / promotion. Honestly though, they have pretty good deal for some of the popular games.
Friday:
Others in my cluster office went home early, I was alone among those executives in the Christmas event. I was shy… I just stayed back and keep quiet.
Free lunch though. And then I got a nice gift too from pulling the lots.
My gift. Just realized it was upside down. the decoration pattern. It was just a cheap plastic container. I was tempted to put a card and wrote "This is all I can afford, coz they don't pay me yet."


Then, I got these. Refrigerator magnet from Bali.
I went to thank her(the name was written below the gift), the only time I talked to those executive I was so shy to talk too. Then I run away 😛
___________
My little sisters also were spamming message to me this whole week. I was busy playing games every time she did, but my reaction though: YES!

Source: Yuzumori-san
I am thinking about my current life. Planning about my financial, like paying my tens of thousands of debts, buying computers, house, motorcycles, cars, getting drivers license, and taking care of my 4 younger siblings. I wanted to get a sport shoes so I could go jogging and burn this fat… but had to delay that as the payment is late.
Oh well. Christmas is coming and we got 3 days off. I can play games. I will get back to my house next week I think. I may go buy the bus ticket some  times this week. Relax time ❤
(Just realized I spammed a lot more pic this post 😛 )
//giphy.com/embed/3o6ZthQRSTxMVknxvi
Cy@ later.
.Merry Christmas and Happy New Year!. Cheers!