The autistic- I mean cute kawaii air-headed love foods genius lead guitarist and vocalist of Houkago Tea Time (HTT), Hirasawa Yui celebrate her birthday today 27th November. Before the lag from too much pic  and nosebleed and moe death to my reader, let's talk a bit more about this qt3.14 .
She is cute. duh.
She also love cuteness. So you will see her fawning or hugging over everything including but not limited to dogs, Guita and Azu-nyan
Food lovers. She didn't get fat too, how nice.
She get involved in music because she thought Light Music Club means easy music.
She is quite short they said, about 156cm. That should be about 5′?
She is really friendly and fun ball of cuteness. There is always something she wanna do, that keep the group moving. She is the main reason why HTT is so laid-back. There is one epis
She mood swing a lot with 99% tendency to be happy.
She has perfect pitch and musically talented, capable of tuning her guitar without a tuner. D:
Some may not realized it, but she always wear 2 yellow pins, that reminds me a lot of Yunocchi (Hidamari Sketch), although yuno made it X-shaped.
I love her relationship with her sister Ui and her kouhai Azu-nyan the most in the series.
She is very relate-able to me at some traits, like I doesn't know what to do until later in my life. I could get so excited, others has to pull me down a tune to keep me from hurting myself. xD I was literally an air-head until high school too.  Still remember I mixed up classroom during my primary school, going to the next door instead. Because of that too, in the past I didn't feel sad or angry too much. Like an idealist, I feel everyone is good, there is always positive things to everything and stuff. Now I am more realistic, coz being happy go lucky wont give me money and solve my problems. Yui has it easy 😛 I also lack attention span, and easily fall asleep if the class/lectures went over 30 minutes. Actually, I can't stay quiet like 5 minutes without having 2 unrelated other things in my mind too. The only reason I can keep writing here nicely coz currently music playlist and my cat sleeping beside me is occupying those 2.
And thus, we shall commence operation spam the blog with Yui!
*goes stealing Yui resources on internet*
FUN THINGS ARE FUN!
by now everyone says, what is cute about those videos?! xD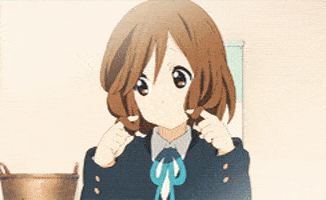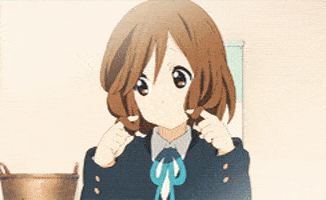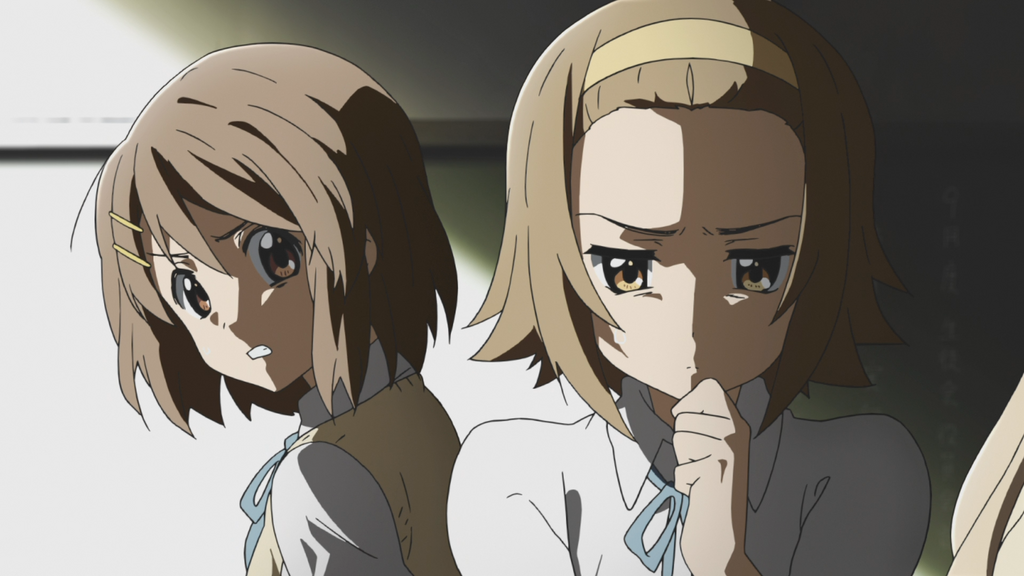 ======================
Even more ❤