Today Nov 1 is the birthday of Rin, my favourite character in Love Live! ❤
Honestly I wasn't prepared much as I was doing something else, and also collecting those Halloween pic. I knew her birthday is coming up soon, but I kinda doing a lot of other things…. I definitely not forget it in middle of watching youtube, surfing facebook, and playing LoL, Grim Dawn and Paladins. Yup.
Nya~
Let's re-introduce Rin again.
Her full name is Hoshizora Rin (星空凛), Hoshizora as in starry sky or sky full of stars(?) while Rin is a pretty common, um… dual gender name? She is a first year in the school.
Cat, I mean Rin is good friend with rice-I mean Koizumi "Kayo-chin" Hanayo.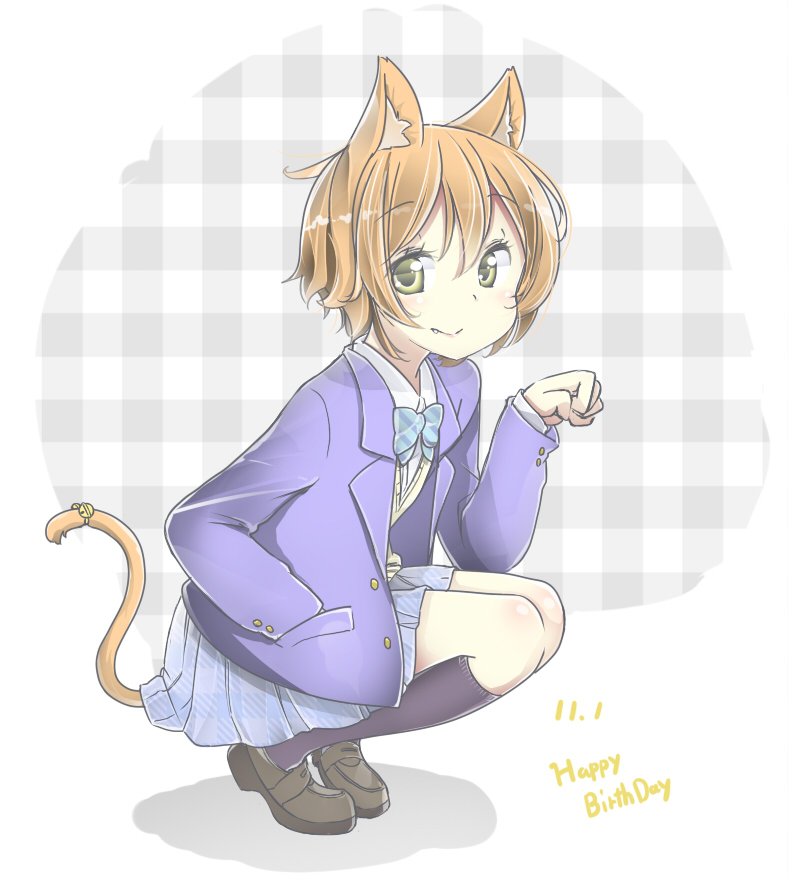 As cute, tomboyish, energetic, always say nya girl and acts like a cat, I love her so much, especially when she started wearing skirt.
As Kayo-chin said, she is the most girlish and cutest characters in µ's.
Ah, and in some of 4-koma, she always tease Maki. Especially about Nico. Exactly what i like to do haha.