International feeCof Day. It is a day to promote feeCof. It is different in many country, and for Malaysian we have it on September 29. So I decided to post a blog about feeCof in anime.
Or rather, just a spam of pictures and youtube videos of them. :3
__________________________________
Ah before that, at least we talk a bit more about coffee. I am not a fan of coffee. that is to say, it's not like I hate it, but not like I love it either. I say I am more of a tea person. A friend of mine that was working at Starbuck taught me how to drink coffee by preparing some coffee (I think it was Ethipoa or something) and a chocolate snacks thingy? When drinking coffee, first sniff it. lol it sounds so wrong. But yeah it was he said. Then drink a little bit, while letting the taste go the whole tounge. Since it was really bitter, you eat something sweet to counter it. I might not explained it well, but it was the only knowledge of coffee i know.
__________________________________
[Since I do not know everything anime related to cofffee, you can help me by adding more in the comment this post later. :)]
First, recently ended and will be continued Rewrite series of Kagari's feecof. Key anime has been promoting Key's brand of feecoff since Angel Beats I think.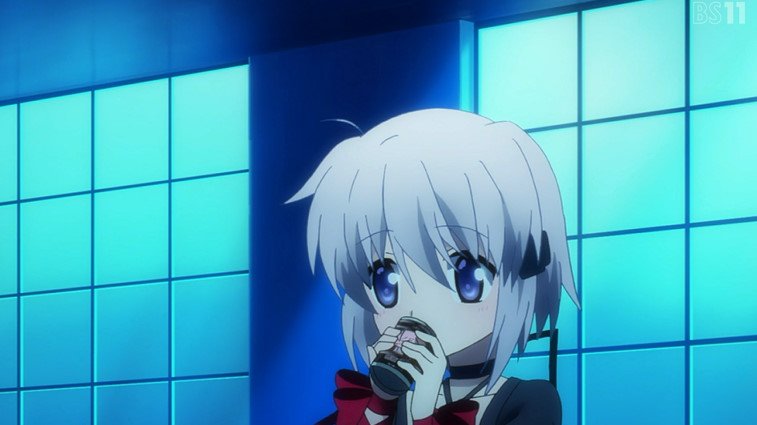 [Rewrite] Kagari's feecof!

Rewrite: Canned Coffee AMV

Nichijou with their amazing making normal days not normal.
Nichijou – Yukko goes to a coffee shop

Nichijou – Yuuko takes Mio to get some coffee

Nichijou – coffee coffee

We should not forget the amazing cute anime related to drink that is GochiUsa/Gochuumon wa Usagi Desu ka? (Is the order a rabbit?) with a barista literally name of a coffee. Please don't drink her 😛
[GochiUsa] "Cappuccino" collections

Get drunk~

[GochiUsa] Coffee vs Green Tea

[GochiUsa] Latte Art
Gochiusa ~ Special latte art
Talking about latte art.
And then spam everything! 😀